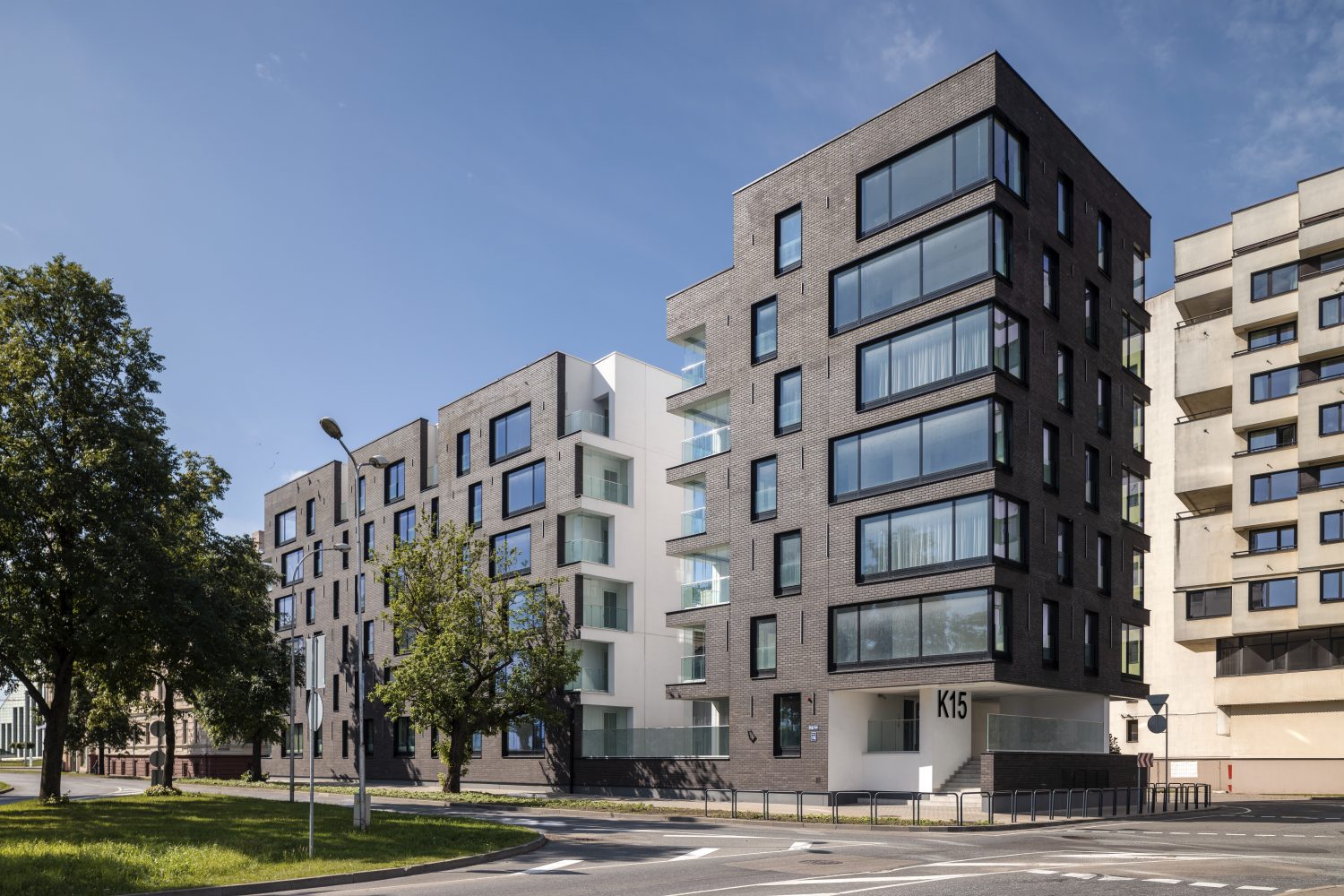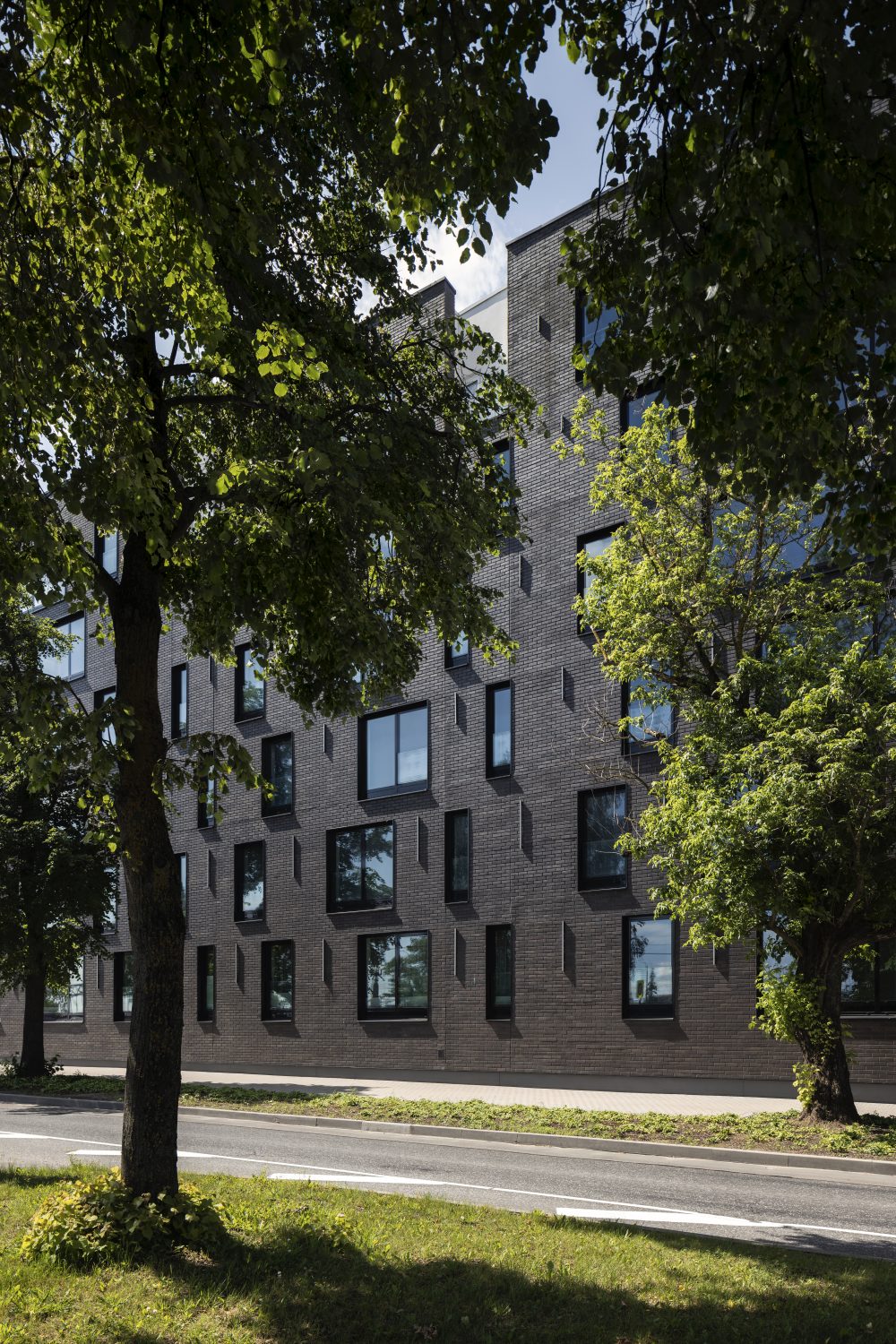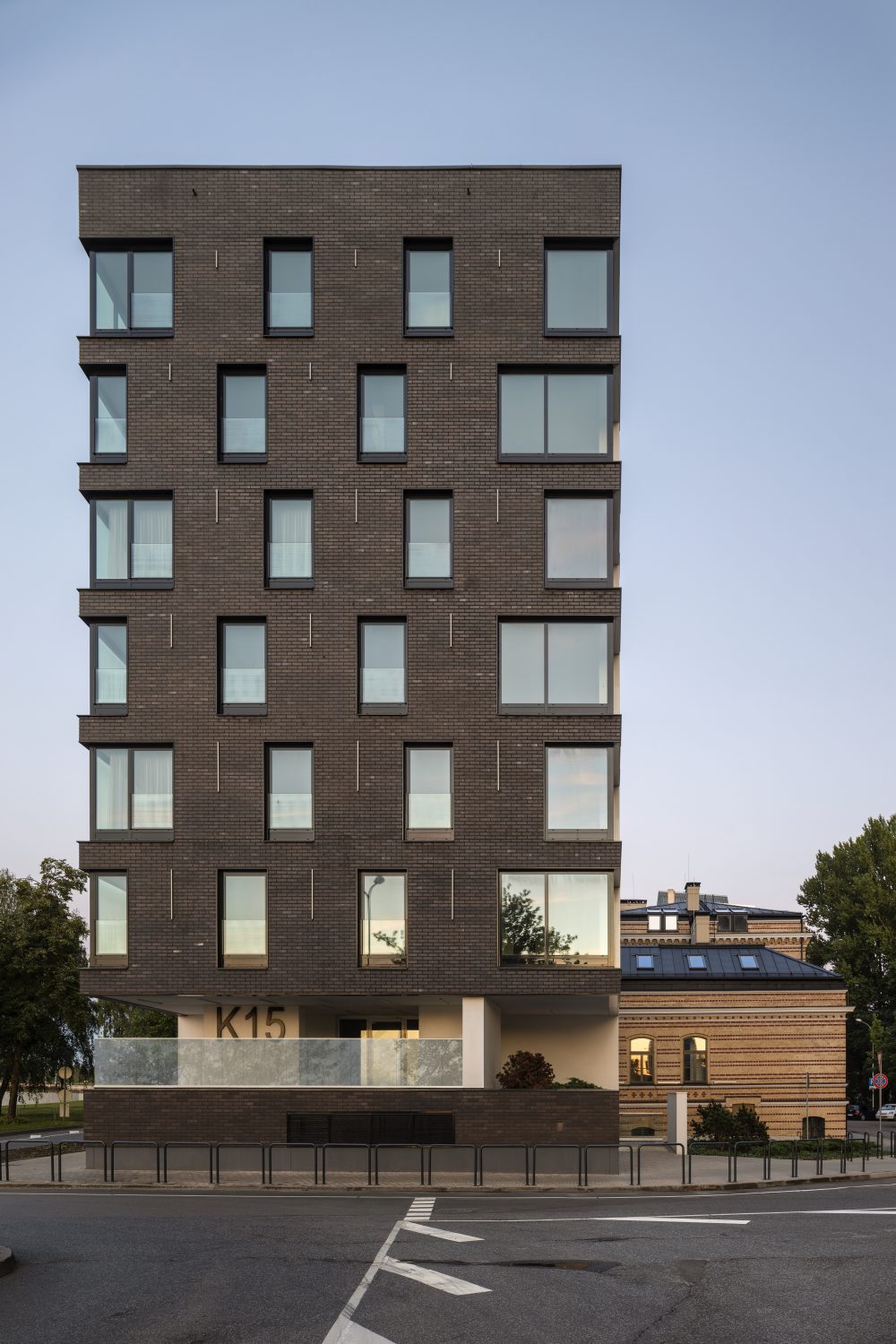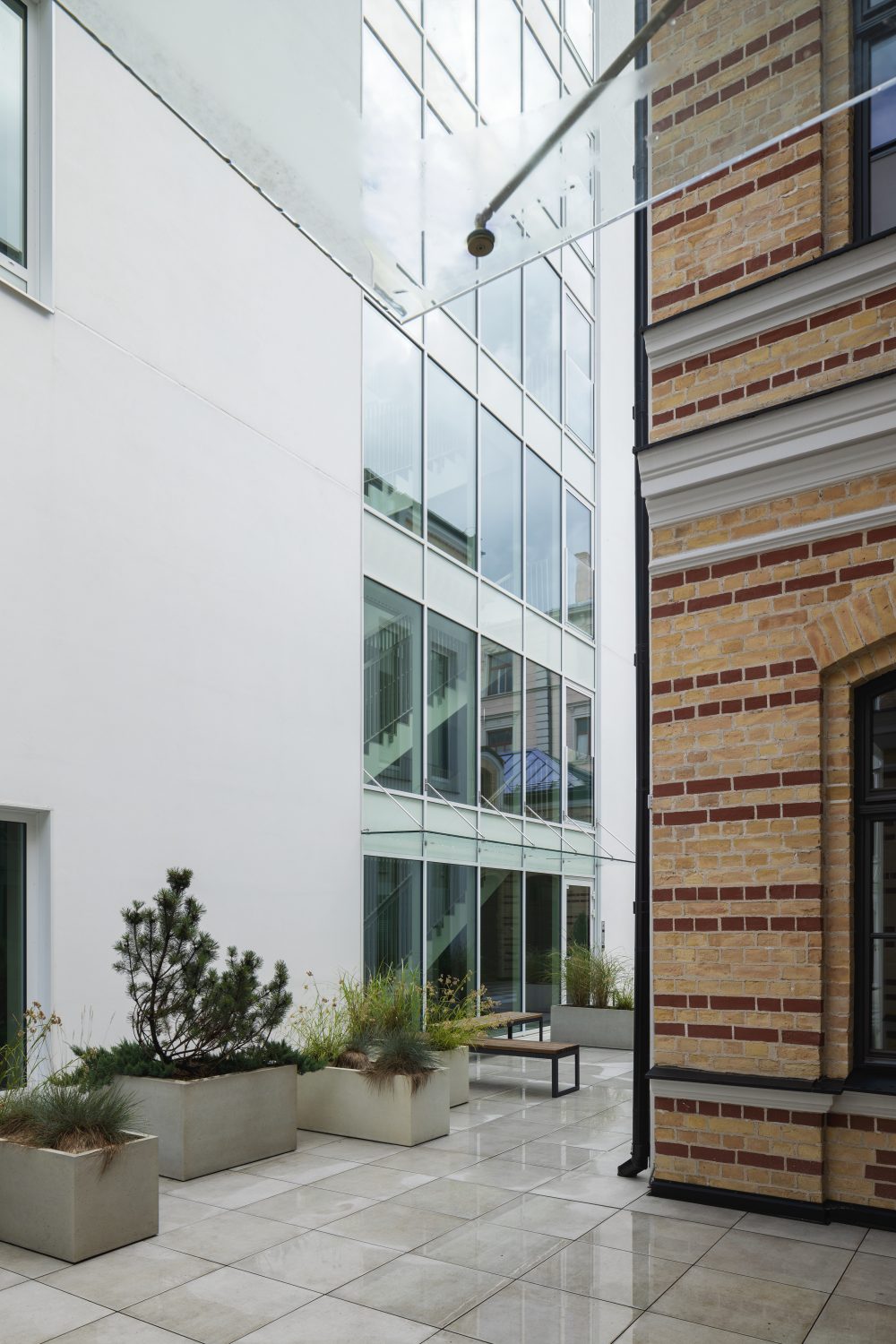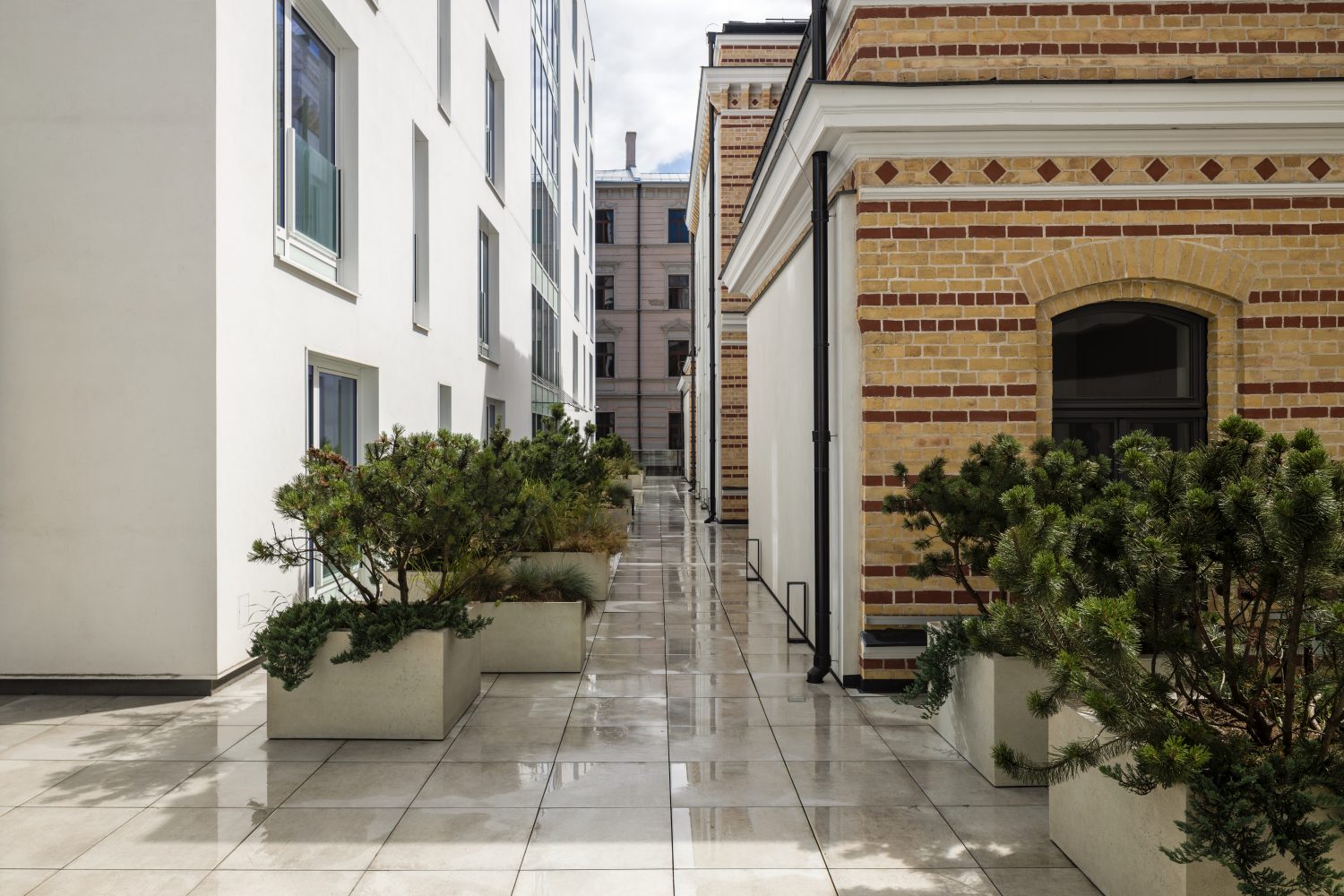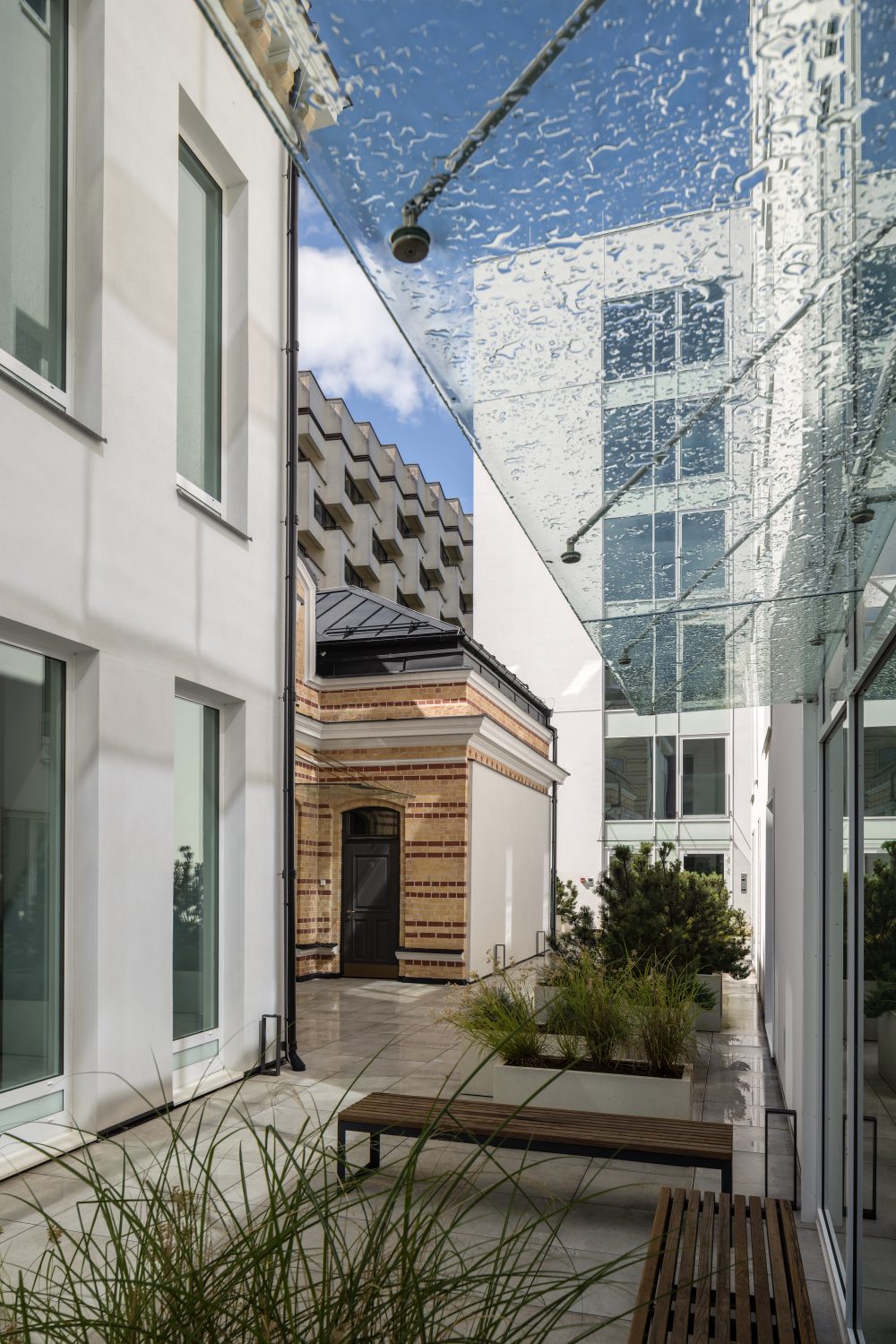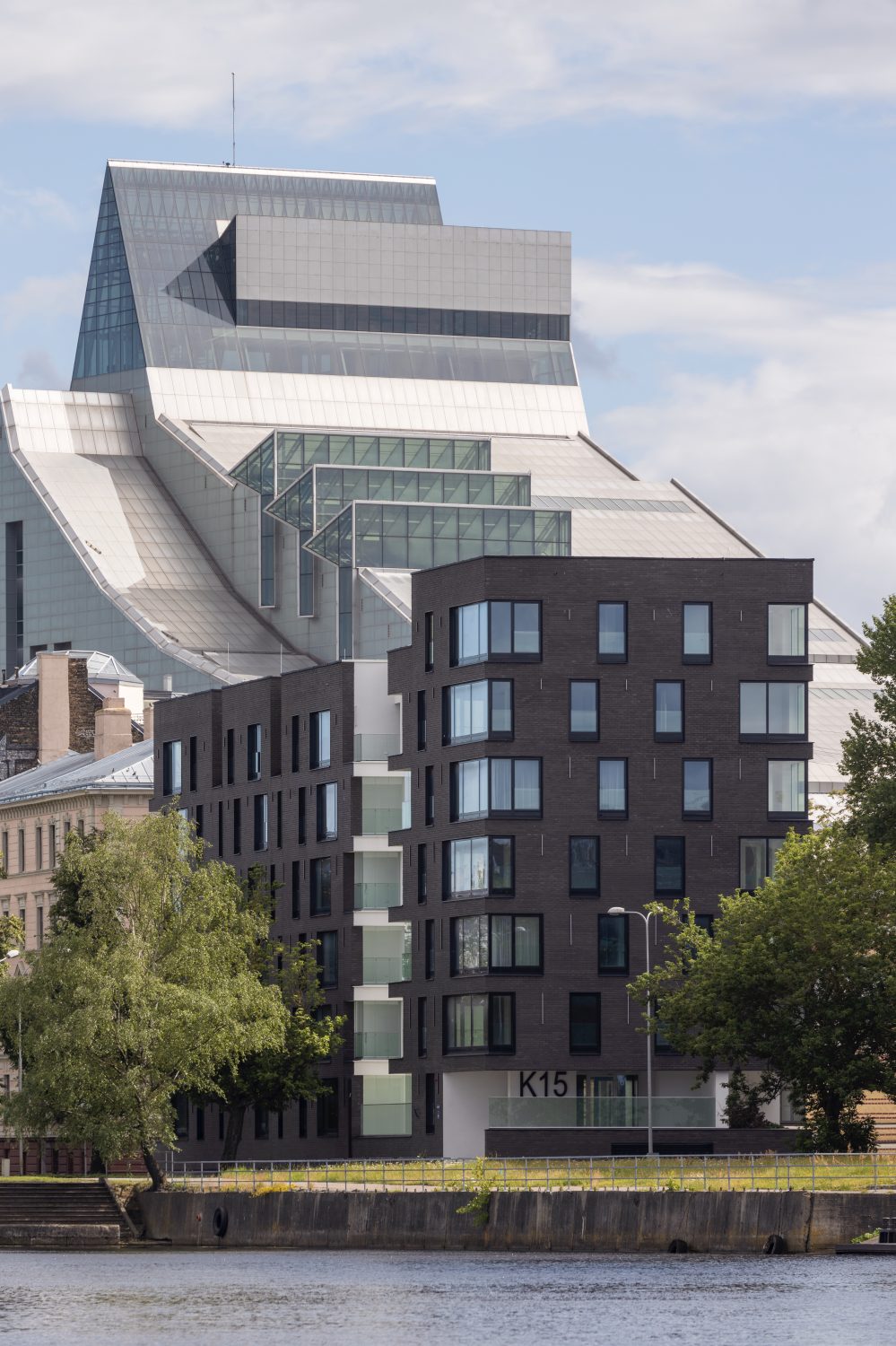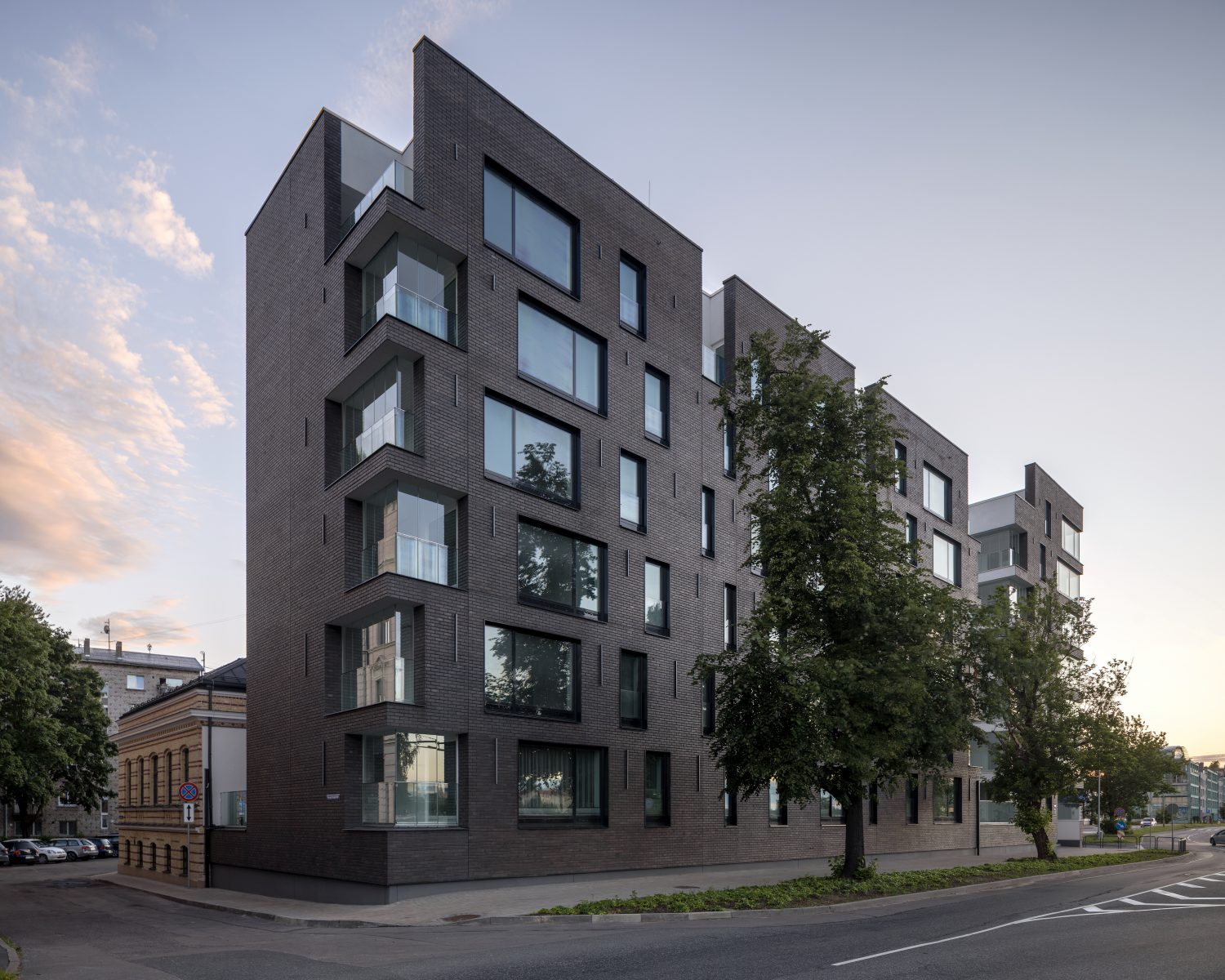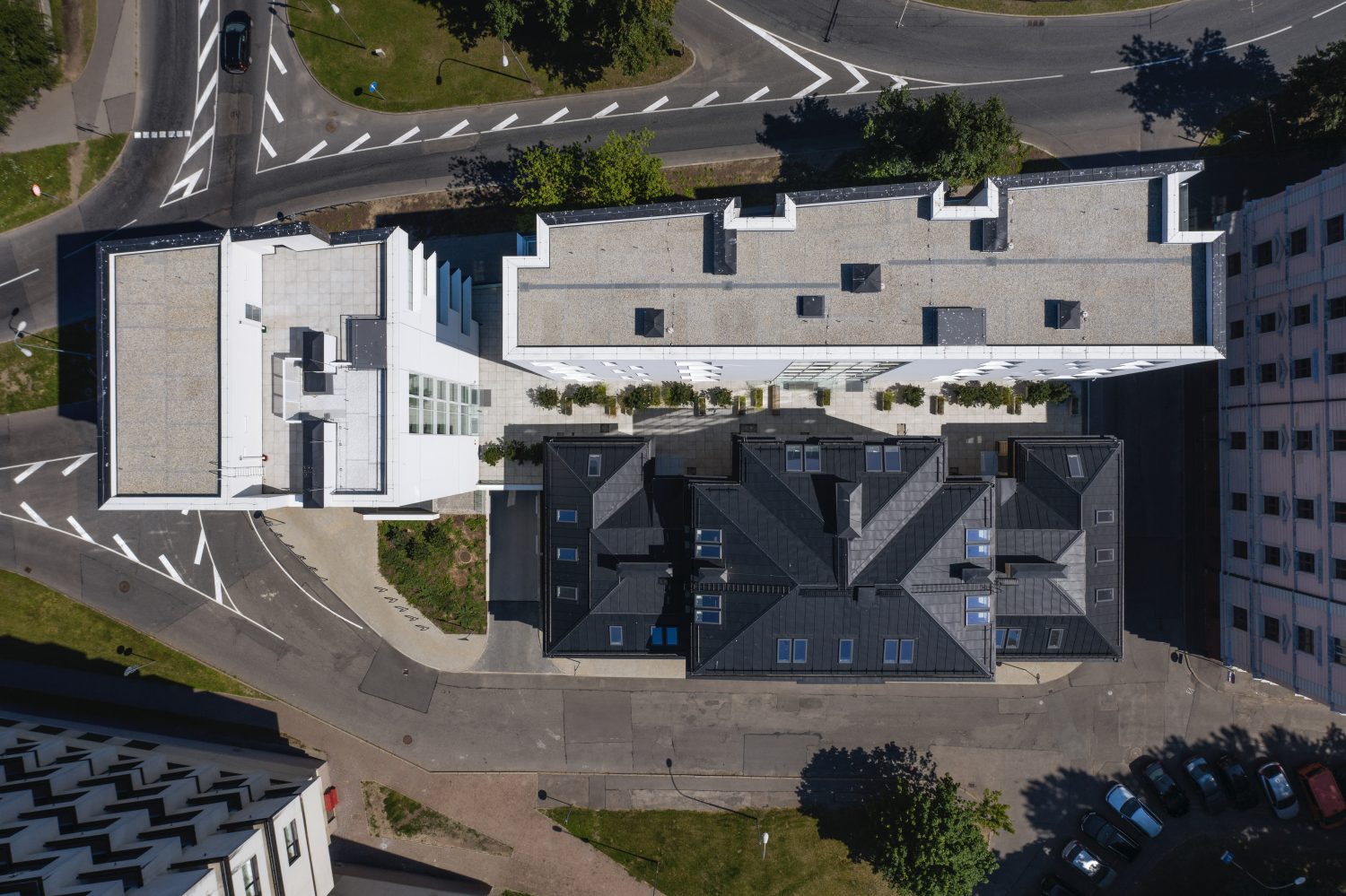 Author:
Visvaldis Sarma, Aleksandrs Nedzveds, Kristīne Kaktiņa, Andris Vītols
Kugu 15
The apartment house consists of 3 blocks: two 6-storeyed volumes are directed towards Daugava river, with a corner accent, and the existing building to be refurbished which is directed towards the inner quarter street.
Blocks at basement level are connected with a common parking space and technical rooms where apartments occupy levels above ground. All apartments of new volumes have a guaranteed view to the Old Riga. There is an opened courtyard between apartment volumes towards Old Riga which is raised at mezzanine level.